Koncertprogram, august 2022
Koncerterne i august 2022 var støttet af:
William Demant Fonden, Knud Højgaards Fond, Sorø Kommune, Statens Kunstfond, Brand af 1848 Fond, Den Polske Republiks Ambassade i København, Solistforeningen af 1921.

Nedenfor kan du se koncertprogrammet for koncerterne i august 2022.
7. august 2022 - kl. 16.00
Ann Petersen, sopran
Simon Duus, basbaryton
Magnus Wenzel Most, klaver
Ida Nystad, klaver
Sange fra opus 36 og 37
– Säf Säf Susa
– Den första kyssen
– Men min fogel märks dock icke
– Flickan kom ifrån sin älsklings möte
– Var det en dröm
Sange fra opus 10, 19 og 27
– Zueignung
– Allerseelen
– Morgen
– Breit über mein Haupt
Vier ernste Gesänge, opus 121
– Denn es gehet dem Menschen
– Ich wandte mich
– O Tod, wie bitter bist du
– Wenn ich mit Menschen und mit Engelszungen redete
Simon Duus
Magnus Wenzel Most
14. august 2022 - kl. 16.00
Mariola Cieniawa, klaver
Henschel Kvartetten:
Christoph Henschel, violin
Daniel Bell, violin
Monika Henschel, bratsch
Mathias Beyer-Karlshøj, cello
C. Debussy: Strygekvartet i g-mol op. 10
-Animé et très décidé
-Assez vif et bien rythmé
-Andantino, doucement expressif
-Très modéré – En animant peu à peu – Très mouvementé et avec passion
F. Chopin: Klaverkoncert nr. 1 i e-mol, op. 11
-Allegro maestoso
-Romanze – Larghetto
-Rondo – Vivace
Mariola Cieniawa
Henschel Kvartetten
21. august 2022 - kl. 16.00
C. Debussy: Præludier nr. 1-6 fra bind 1
Herman Nehring: Tre præludier op. 10
F. Chopin:
-Nocturne op. 55 nr. 1
-Polonaise-Fantasie op. 61
-Mazurka'er op. 56
-Andante spinato og Grande Polonaise op. 22
Sonate for violin og klaver nr. 6 i A dur
1. sats, Allegro
2. sats, Adagio molto espressivo
3. sats, Allegretto con variazioni
Daniel Stabrawa, violin
Mirosław Herbowski, klaver
28. august 2022 - kl. 16.00
John Kruse, klarinet
Ida Nystad, klaver
Magnus Wenzel Most, klaver
Klaversonate i a-mol, D 784
– Allegro giusto
– Andante
– Allegro vivace
John Kruse
Magnus Wenzel Most
Sæsonens musikere, august 2022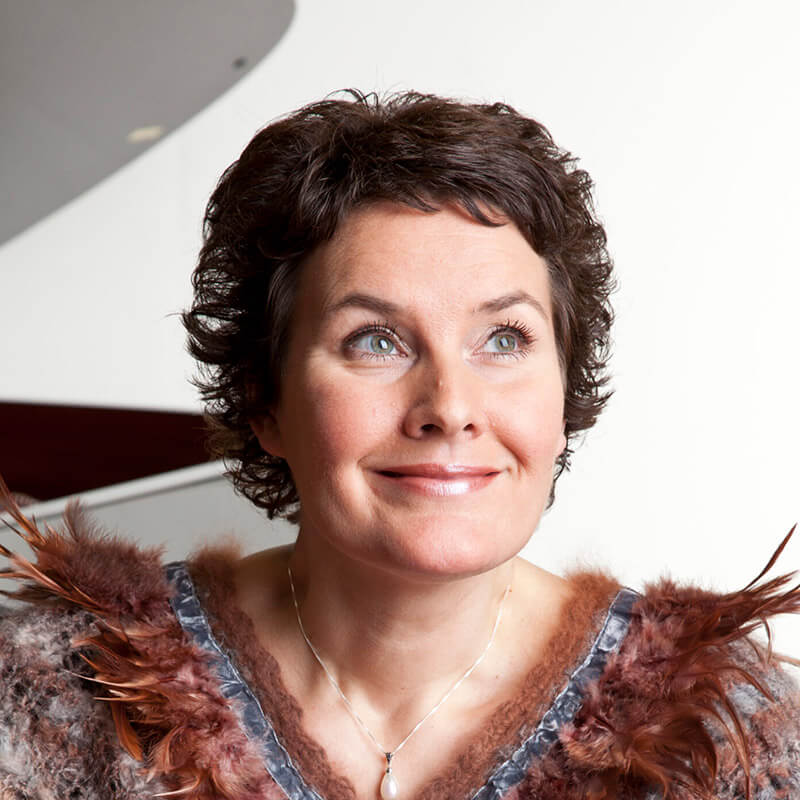 Danish Ann Petersen is a well-known international Soprano and is notable for her performances especially in the German repertoire of R. Wagner and R. Strauss. She has been singing at many of the major Opera Houses such as: Wiener Staatsoper, Staatsoper Berlin, Royal Opera House, Covent Garden, Teatro alla Scala di Milano, Teatro Colôn de Buenos Aires, Opera National de Paris, Teatro Real de Madrid, Festspielhaus Baden-Baden and the Bolshoi Theatre Moskow.
Ann Petersen recently performed Salome with Claus Gut and Sokhiev at the Bolshoi Theatre (Febr./March and in May 2021) as well as Ariadne/ Ariadne auf Naxos at the Theâtres de la ville de Luxemburg with Katie Mitchell and Lawrence Renes (April 2021)

Highlights in 2019/ 2020 included Turandot (her debût) with Alexander Verdernikov and Isolde/ Tristan und Isolde with Lothar Königs at the Royal Opera Copenhagen 2019. Concert with Radio France de Paris "Wesendonc Lieder" and "Liebestod". She also sang Isolde at La Monnaie de Bruxelles with Alain Altinoglu and Ralf Pleger (May 2019) as well as in Bologna (jan. 2020) with Juraj Valcuha). Leonore/ Fidelio at the Royal Opera in Copenhagen (sept. 2020).
Highlights in 2017/ 2018 included Beethoven 9. Symph. in Tel Aviv (2018), Isolde/ Tristan und Isolde in Kassel (2018), Ellen Orford/ Peter Grimes in Monte Carlo with José Curâ ( 2018), Isolde/ Tristan und Isolde at Opera de Lyon with Häenchen, and at the NCPA in Beijing, directed by Mariusz Trelinski ( 2017), "Vier Letzte Lieder" by R. Strauss with Orchestra National de Radio France Paris, Gala Concert at Bolshoi Theatre (2 act. Tannhäuser) and Minnie (her debût)/ Fanciulla del West in Copenhagen (2017).

Highlights in season 2015/2016 included Elsa/ Lohengrin in Hamburg conducted by Nagano, Freia/Das Rheingold at Semper Oper Dresden conducted by Thielemann, Senta/ Der Fliegende Holländer in Copenhagen, debut as Salome also at the Royal Danish Opera in Stefan Herheims regie. Further engagements in 2015/2016 included the Marschallin/ Der Rosenkavalier at Wiener Staatsoper conducted by Adam Fischer, Leonore/ Fidelio in Taiwan, Kaiserin/ Frau ohne Schattenin Copenhagen and Gutrune/ Götterdämmerung at the Staatsoper Berlin conducted by Daniel Barenboim.
Bass-baritone Simon Duus is a permanent member of the soloist ensemble at The Royal Danish Opera. He graduated from the Opera Academy at The Royal Theatre, Copenhagen in 2011 (singing class of Susanna Eken) and fromThe Royal Academy of Music Aarhus in 2015 (class of Bodil Øland). He was a student in the Mozart Class at Académie européènne at Festival Aix-en-Provênce 2010.
His versatile voice and performative skills cover roles in varying styles, fachs, and genres, ranging from an award-winning Seneca in L'incoronazione di Poppea to Julio the Butler in Adés' The Exterminating Angel.
This season 2021/22 he created the role of Secret Lover of Mr. D in Krystian Lada's pasticcio The Mysteries of Desire at The Royal Danish Theatre conducted by Ewa Strusinska to great reviews with compliments to his acting and singing in different genres. Other roles this season at The Royal Danish Opera are Zeta in on The Merry Widow, Schaunard in of La bohème and finally Ivan Jakovlevich and Coach in The Nose by Shostakovich. Furthermore multiple Christmas concerts as bass soloist in Bach's Magnificat and Christmas Oratorio and Händel's The Messiah.
The last two seasons at The Royal Danish Opera, 2019/20 and 2020/21 respectively, featured Simon Duus as Papageno (Die Zauberflöte), Henrik (Maskarade). Pre-pandemic productions include Baron Douphol (La traviata), Anthony Hope (Sweeney Todd) and Don Basilio (Il Barbiere di Siviglia).
Other engagements were Lucifer in Langaard's Antichrist at Langgaard Festival; Marsk Stig in Heise's Drot og Marsk at Møllerup Gods, Jutland; and Masetto in Don Giovanni at Festival Gut Immling, Bayern. The scheduled role debuts of Guglielmo in Così fan tutte and Truffaldin in Ariadne auf Naxos at The Royal Danish Theatre were unfortunately cancelled due to to the pandemic.
Other Mozart roles include Figaro in Le nozze di Figaro conducted by Alexis Kossenko at Gamle Scene, Copenhagen; Leporello in Don Giovanni in Lars Rudolfsson's production and Don Alfonso in Così fan tutte in Tobias Theorell's production, both conducted by Henrik Schaefer at Opera Hedeland.
Concert productions include Beethoven's 9th and Songs of Travel by Vaughan Williams and Jesus in Bach's Matthäuspassion with Aarhus Symphony Orchestra, Schreiber in Jörg Widmann's Babylon and Tutor/Mask Vendor in Nielsen's Maskarade, both in Concertgebouw Amsterdam with Radio Filharmonisch Orkest, Verdi Gala conducted by Rafael Frühbeck de Burgos and New Year's Eve Concert, both concerts with the Danish National Radio Symphony Orchestra at DR Koncerthusetand Händel arias with Lars Ulrik Mortensen and the European Union Baroque Orchestra at St. John's Smith Square, London. Simon Duus received the prestigious "Bayreuth Scholarship" granted by The Danish Wagner Society in 2013.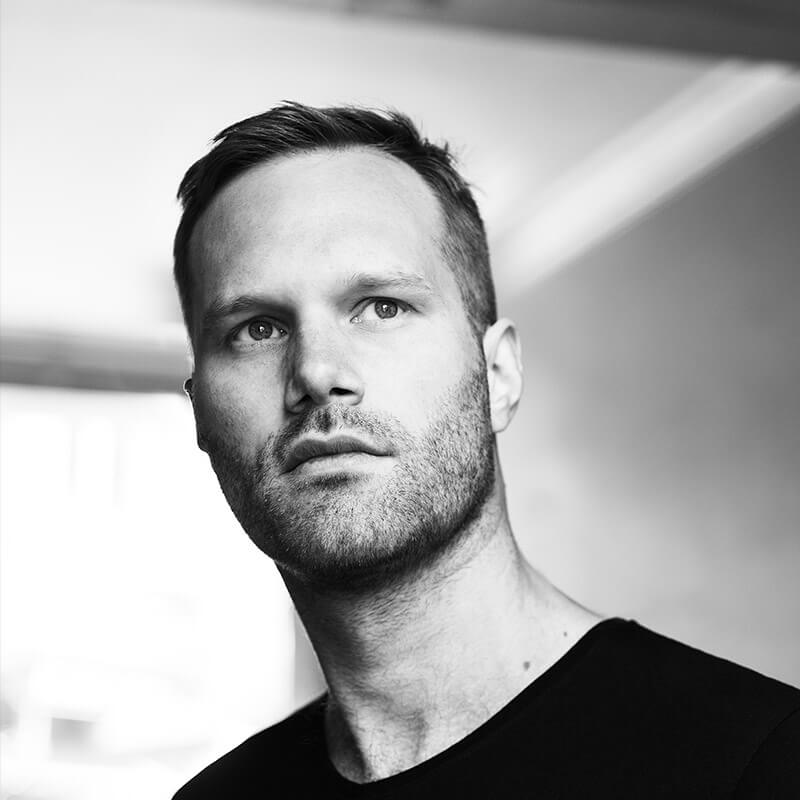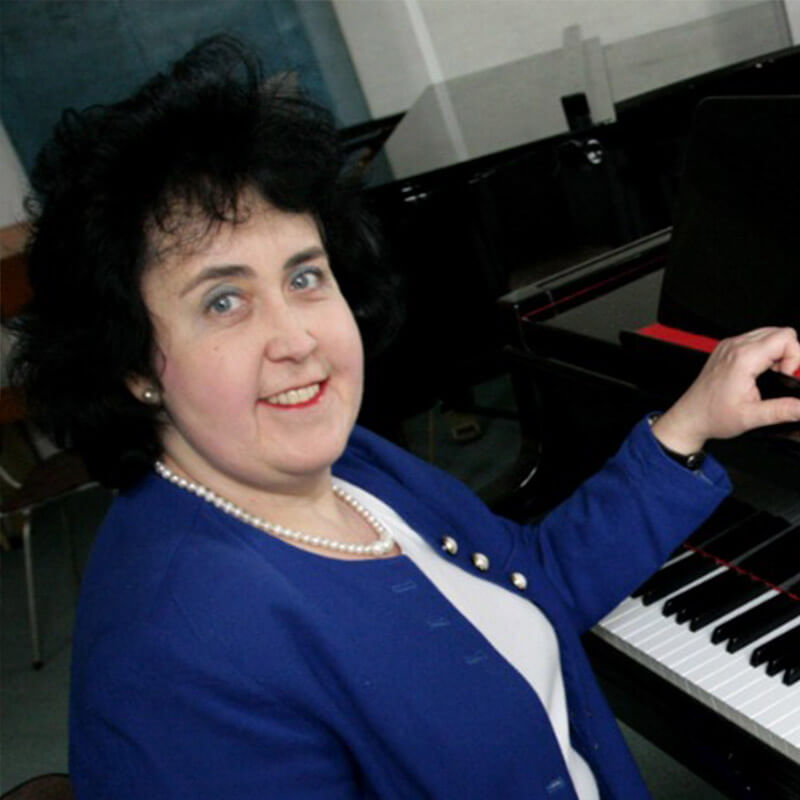 Concert pianist, professor, and head of the piano faculty at the Krzysztof Penderecki Academy of Music in Cracow.
Graduate of Academy of Music in Cracow in a class specializing in piano under the tutelage of Professor Tadeusz Żmudziński. She is postgraduate of the Academy of Music in Warsaw under the direction of professor Andrzej Jasiński, and later under the direction of Karl-Heinz Kammerling in soloist class of Hochschule of Music and Theatre in Hanover (Germany). She won the first prize and the special award in the piano competition of the First Polish Karol Szymanowski Piano Competition in Łódź (1983). She was also granted the Frederic Chopin Artistic Scholarship twice in a competition organized by Frederic Chopin Association in Warsaw (1983,1984). In 1989 she received the special prize from the jury in the 3rd International Piano Competition in Palm Beach, Florida – USA (for the winners of piano competitions) and in 1990 she took second prize at the Vth International Frederic Chopin Piano Competition in Palma Majorca (Spain). She took 3rd place at the Chopin Piano Competition in Uoln (Germany, 1991). As a solist she has been performing at numerous Polish and international music festivals, among other: International Chopin Festivals in Naples, Marianske Lazne, Duszniki. Settembre Musica Festival in Turin, International Art Festival in Phenian, International Piano Marathon Madrit-Bilbao. In 1994 she initated Piano Master Classes in Krynica (Poland) – she was the artistic director and teacher together with Kevin Kenner. Since 2002 she has been the artistic director of the Summer Music Festival in Krynica. She has been giving public concerts all over the world; Austria, Italy, Hungary, Germany, Finland, Sweden, Russia, Spain, North Corea , Japan, USA, Egypt. Mariola Cieniawa has recorded recording for the Polish Radio, Polish Television and "Polish Records". She has also recorded numerous CD-s Danza Iberica solo CD with the Spanish Music (Castello, 2008); Trios of Mendelssohn and Shostakowich with Kaja Danczowska – violin, Dorota Imiełowska – cello (CD Accord, 2003) nominated to the Fryderyk Prize; two CD-s with the modern XX-century chamber music with Dorota Imiełowska – cello (Koch Classics, 2001). She won the special prize "Mosty Starosty" in 2007 for outstanding achievements in piano playing and popularization of music culture. She was many times a member of the jury of piano and chamber music competitions in Poland and a juror of the II and III Egyption Chopin Piano Competition in Cairo (2012,2013). Since 1986 she has been running her own class in the Piano Department in the Academy of Music in Cracow.
Året 1994 markerer begyndelsen af Henschel Kvartettens internationale karriere, da cellisten Mathias Beyer-Karlshøj mødte de tre grundlæggere Christoph, Markus, and Monika Henschel, og kvartetten besluttede at hellige sig kammermusikken fuldt og helt.
I 1995 vandt Kvartetten adskillige priser ved internationale konkurrencer i Evian, Banff og Salzburg, og det efterfølgende år 1. Pris og Guldmedalje ved Osaka International Chamber Music Competition. Succesfulde debutkoncerter i verdens førende musikmetropoler, herunder en meget rost BBC live-koncert, hvor Henschel Kvartetten sprang ind for Juilliard Kvartetten, førte Kvartetten ind i kammermusikkens absolutte superliga.
Kvartettens musikalske rejse omfatter mange bemærkelsesværdige højdepunkter. Henschel Kvartetten spillede ved den officielle genåbning af Anna-Amalia Biblioteket i Weimar (på UNESCOs Verdensarvsliste), og rejste til Bruxelles som Kulturambassadør for Tyskland. I marts 2010 opnåede kvartetten det privilegium at optræde i Vatikanet i anledning af Pave Benedict XVI's navnedag. Kvartetten inviteres regelmæssigt til Palacio Real i Madrid for at spille på den kongelige samlings fire Stradivarier. I juni 2012 blev Henschel Kvartetten som den første europæiske kvartet i tyve år inviteret til at opføre alle Beethovens strygekvartetter i den prestigefulde Suntory Hall i Tokyo.
Højdepunkter i de senere sæsoner omfatter koncerter i London, Amsterdam, München, Yokohama, Tokyo, en stor turné i Latinamerika samt turnéer med stjernecellisten (nu afdøde) Lynn Harrell og Schuberts store C-dur Kvintet på programmet.
Henschel Kvartetten har indspillet for Sony BMG, EMI, Deutsche Grammophon, Challenge Int. Records m.fl., og kvartet- tens indspilninger er blevet hædret med mange priser, herunder "Preis der Deutschen Schallplattenkritik" og adskillige "CD of the Year Awards" (IMW) og har fået fremragende anmeldelser i prominente medier som The Gramophone Magazine, Sunday Times og Süddeutsche Zeitung.
Henschel Kvartetten modtager regelmæssigt invitationer til at undervise på verdens førende undervisningsinstitutioner såsom Yale University i USA, Royal Northern College of Music i England, University of Melbourne og Geidai Universitetet i Tokyo i hhv. Australien og Japan. Som modtager af "Förderpreis des Bayerischen Ministeriums für Wissenschaft und Kunst" er Kvartetten engageret i et løbende samarbejde med Det Bayeriske Kulturministerium om fødekædeprojekter i Kvartettens hjemby, München.
2019 var Henschel Kvartettens 25-års jubilæumssæson, og de oprindelige medlemmer udtaler, at den bedste jubilæumsgave var, at DR RadioSymfoniorkestrets tyske koncertmester Teresa La Cour indtrådte som andenviolinist i kvartetten efter nogle år med udskiftninger på denne plads.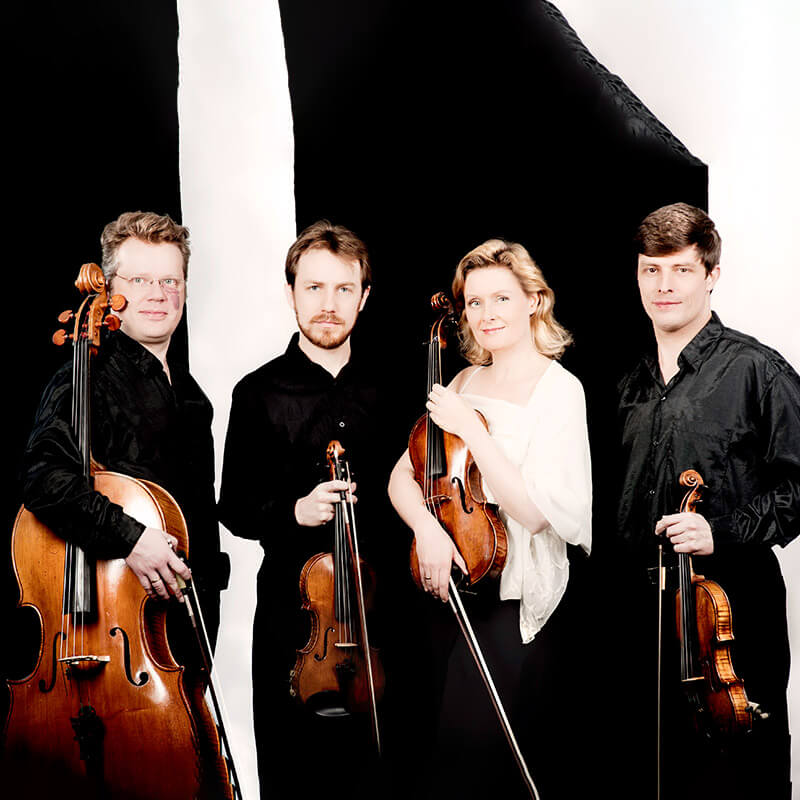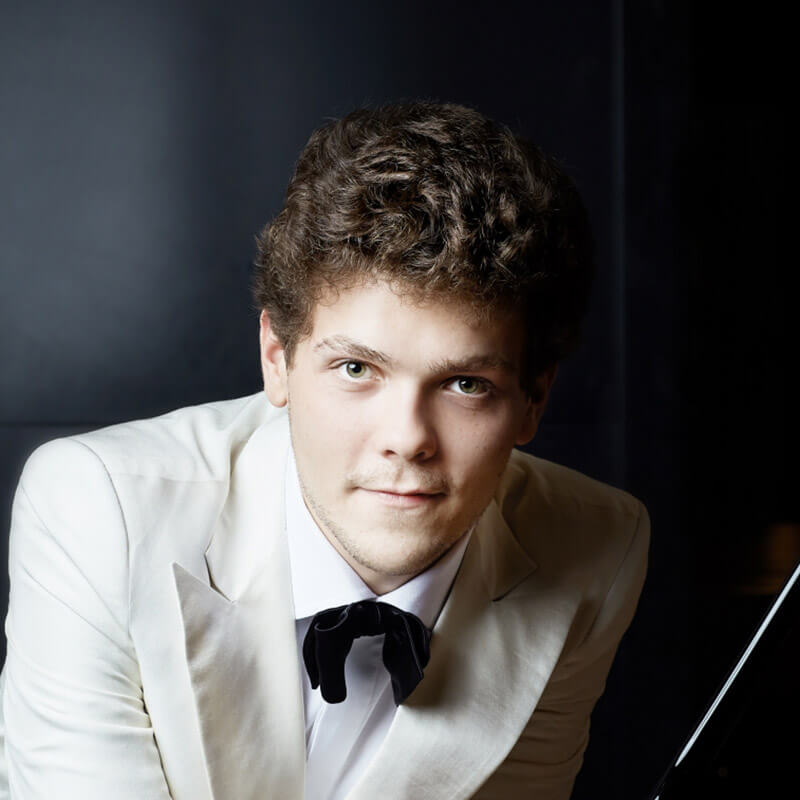 Szymon Nehring is one of the most gifted and promising pianists of the younger generation in Poland. He is the only Pole to win the First Prize at the Arthur Rubinstein International Piano Master Competition in Tel Aviv, one of the most important piano competitions in the world.
In 2017-2019 he was a student in the class of Boris Berman at the Yale School of Music (the Artist Diploma program). At the Academy of Music in Bydgoszcz he studied in the class of Stefan Wojtas, with whom he worked since 2013. Before that, he studied piano in the class of Olga Łazarska at the Mieczysław Karłowicz Primary Music School in Kraków and at the Fryderyk Chopin Secondary Music School in Kraków for 11 years.
In 2014 he won First Prize at the Arthur Rubinstein in Memoriam International Competition in Bydgoszcz. In 2015 he received a Krystian Zimerman scholarship and performed in the finals of the 17th Fryderyk Chopin International Piano Competition to win an Honourable Mention, the Audience Prize as well as a number of extra prizes. In 2017 he won the First Prize at the Arthur Rubinstein International Piano Master Competition in Tel Aviv as well as several extra prizes, including the Best Performance of a Chopin Piece Prize.
His debut CD with music by Polish composers received the Fryderyk Award 2016 from the Polish Phonographic Academy (in the category Album of the Year – Solo Recital), the Joker from Crescendo magazine, and the Supersonic Award from Pizzicato magazine. The year 2016 saw the release of the artist's two albums: Chopin's Piano Concertos with the Sinfonietta Cracovia orchestra conducted by Jurek Dybał and Krzysztof Penderecki, as well as Krzysztof Penderecki's Piano Concerto "Resurrection" under the composer's baton. The artist's latest recording includes Chopin's works performed on a period instrument (Erard 1858).
Szymon Nehring has given concerts in Asia, both Americas and in most European countries.
He has performed with orchestras such as the Warsaw Philharmonic Orchestra, the Polish National Radio Symphony Orchestra in Katowice, the NFM Wrocław Philharmonic, the Israel Symphony Orchestra, the Bamberger Symphoniker, L'Orchestre Philharmonique de Marseille, the Hartford Symphony Orchestra, the Calgary Symphony Orchestra and the Orchestra of the Eighteenth Century, collaborating with conductors including Jerzy Maksymiuk, Jacek Kaspszyk, Grzegorz Nowak, Pablo Heras-Casado, Karina Canellakis, Giancarlo Guerrero, Omer Meir Wellber, John Axelrod, Lawrence Foster, David Zinman and Krzysztof Penderecki.
The artist performed at venues such as Carnegie Hall, Hamburg's Elbphilharmonie, Barcelona's Palau de la Música Catalana, Konzerthaus Berlin, Copenhagen's DR Koncerthuset, Vienna's Musikverein, and Munich's Herkulessaal and Prinzregententheater.
In 2019 he was invited to join the Programme of the Orpheum Foundation, as part of which he performed with Tonhalle Zurich Orchestra under the baton of David Zinman. In 2020 he made his debut at the Berlin Philharmonic.
John Kruse begyndte sine studier ved Det Fynske Musikkonservatorium i 1980 hos soloklarinettist Jens Schou. I 1984 fortsatte han sine studier på Pariserkonservatoriet hos professor Guy Deplus. I 1987 blev John Kruse ansat i Det Kgl. Kapel, hvor han var til 1989. Dette år blev John Kruse udnævnt til soloklarinettist i Odense Symfoniorkester. Fra sommeren 2005 er John Kruse udnævnt til 1. soloklarinettist i Det Kgl. Kapel.
John Kruse har indspillet adskillige cd'er, bl.a. ny dansk musik for klarinet, Messiaens "Kvartet til Tidens Ende", al Mozarts musik for bassethorn og senest Mozarts og Nielsens koncerter for klarinet og orkester.
John Kruse har modtaget Jacob Gade-legatet og Holger Bruusgaards Legat. Han har siddet i juryen ved de første fire Carl Nielsen Internationale Klarinet Konkurrencer. John Kruse har været solist med Det Kgl. Kapel, Sjællands Symfoniorkester, Odense Symfoniorkester, DR's Symfoniorkester samt Det tjekkiske kammerorkester. John Kruse har løbende søgt videre inspiration hos internationale personligheder som Michel Arrignon professor på Pariserkonservatoriet og Hans Deinzer, tidligere professor i Hannover.
I 2008 blev John Kruse ansat som timelærer på Det Kgl. Danske Musikkonservatorium og fra april 2021 som lektor samme sted.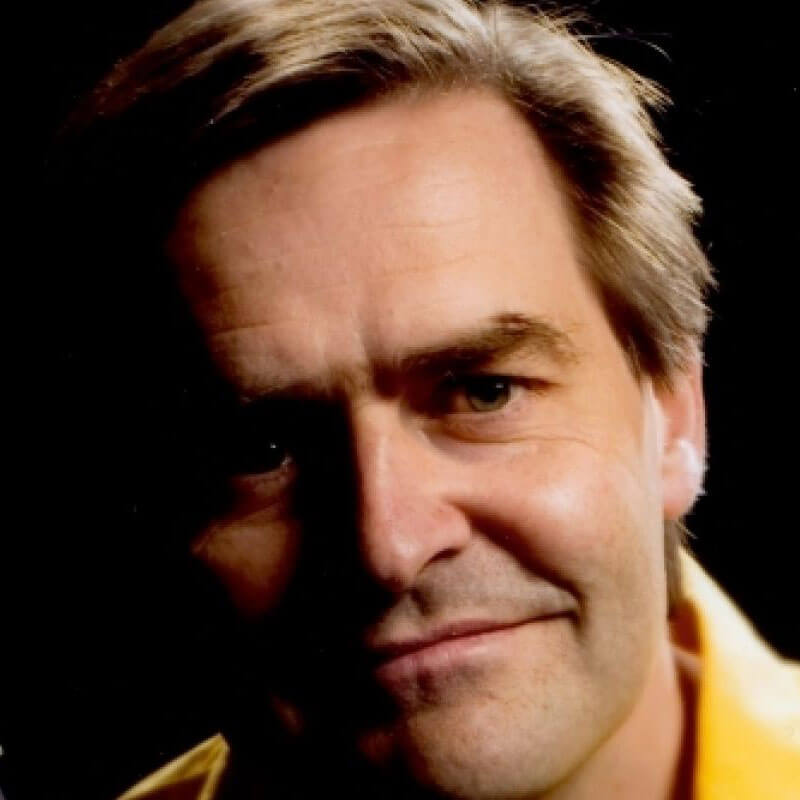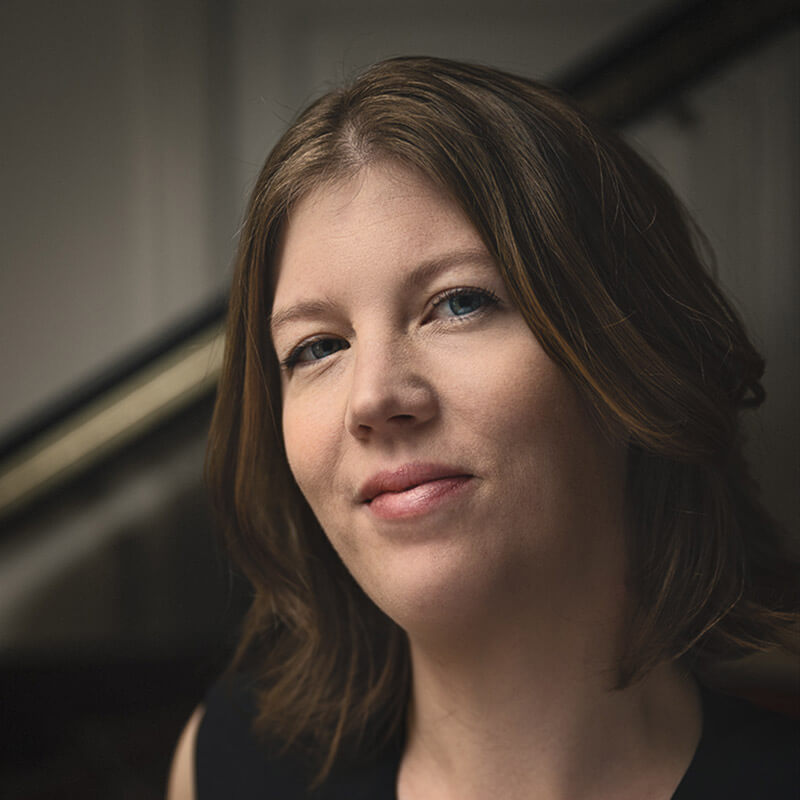 Ida er uddannet fra Musikakademiet i Krakow i Polen hos professor Miroslaw Herbowski, hvor hun blev kandidat med højeste udmærkelse i oktober 2019. Efter hendes kandidateksamen blev hun optaget på post-graduate studier, svarende til dansk solistklasse, hos pianist og professor Mariola Cieniawa ligeledes på Musikakademiet i Krakow. Hun afsluttede sine solistklassestudier ved en koncert-eksamen i oktober 2021. Før studierne i Krakow studerede hun blandt andet på MGK hos professor Anne Øland, hos pianisten Nina Kavtaradze og hos pianist Susanne Germer.
Ida har givet koncerter over hele verden; i mange byer i Polen og Danmark, i Italien, Letland, USA, Canada, Tyskland og i Østrig, hvor hun har spillet i Wien adskillige gange blandt andet i Altes Rathaus Baroksal i Wiens centrum. I 2019 turnerede hun på Island med koncerter i Reykjavik, Akranes og Borganes.
Ida Nystad er prismodtager i den internationale klaverkonkurrence Music Without Limits i Litauen. Hun har modtaget mange invitationer fra musikfestivaler og koncertsteder i både indland og udland; Thisted Musikforening, Sorø Internationale Musikfestival, Musikfestival på Sardinien arrangeret af Associazione Culturale Artecrazia, Opus Festival i Århus samt festivaler i Polen blandt andet Bela Bartók Festival og Music of the North Festival. Ida har desuden givet koncert i prestigefyldte koncertsale som Odeon i Odense, Florianka i Krakow, Hietzing's festsal i Wien og musikuniversitetets koncertsal i Rzeszów.
Ida Nystad er ligeledes en erfaren og eftertragtet kammermusiker og siden 2020 medarrangør af koncertrækken Løvehave Koncerter – en kammermusikfestival med internationalt anerkendte musikere fra ind- og udland støttet af blandt andre Louis-Hansen Fonden, Solistforeningen af 1921 og Augustinus Fonden.
Ida har deltaget i masterclasses hos internationalt anerkendte pianister som Ilja Scheps, Jacob Leuschner, Lilya Zilberstein, Alexandra Zvirblyte, Irina Osipova og Konstanze Eickhorst. Ida er modtager af stipendier og legater blandt andet fra Karen og Arthur Feldthusens Fond, Inge Hasselbach-Larsens Mindelegat og Augustinus Fond
Magnus Wenzel Most dimitterede december 2016 som kandidat fra Musikakademiet i Krakow hos professor Miroslaw Herbowski med højeste udmærkelse. Februar året efter blev han optaget på post-graduate studier på akademiet fortsat hos professor Miroslaw Herbowski, som han afsluttede april 2019. Magnus gennemførte sin bacheloruddannelse 2011-2013 på Det Kongelige Danske Musikkonservatorium hos Bohumila Jedlickova. Før konservatoriet studerede han på MGK hos Bella Zapolski. Magnus har desuden taget Masterclasses hos internationalt anerkendte pianister som Jacob Leuschner, Sergejs Osokins, Ilja Scheps og Mariola Cieniawa.
Magnus er 2. prismodtager i den internationale klaverkonkurrence "Paolo Serrao" i Italien. Han har givet koncerter i store dele af Europa herunder solo-recital i Wien i Hietzings Festsal, koncertturné på Island i Reykjavik, Akranes og Borganes og klaver-recital på Sardinien i Cagliari i det gamle og berømte universitetsbibliotek hos Associazione Culturale Artecrazia. Han har givet koncerter i Polen blandt andet til musikfestivalen Music of the North i koncertsal Florianka i Krakow, i Zywiec' og Lancuts koncertsale, Nowy Saczs kunstgalleri, Rzeszóws musikuniversitet og på Krakows Musikakademi. I Danmark har han spillet koncerter bl.a. på Nationalmuseet i København, Carl Nielsen Museet i Odense, Christians kirken, Kulturhus Kappelborg i Skagen og Det Kgl. Danske Musikkonservatorium. Magnus er en alsidig og eftertragtet kammermusiker, han samarbejder blandt andet med musikere fra DR symfoniorkestret, danner klaverduo med pianist Ida Nystad og har opført en stor del nyere og moderne polsk musik blandt andet for klaverkvintet. Magnus har modtaget flere stipendier og legater herunder fra Frimodt-Heineke Fonden, Oticon Fonden og Karen og Arthur Feldthusens Fond. Medarrangør af Løvehave Sommerkoncerter august 2020: En koncertrække med internationalt anerkendte musikere fra ind- og udland som støttes af Augustinus Fonden, Solistforeningen og Louis-Hansen Fonden.